Friday, October 17, 2008
I'm a writer, too, damn it!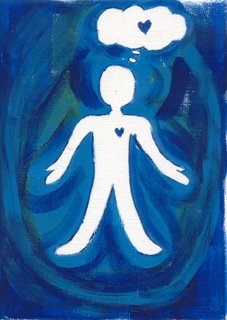 Still in the dream job mode of thinking. I actually get mad at myself when I don't include writer when I think of dream jobs. I wrote a whole damn book and now do absolutely nothing with it. Just for the record: writing it is not enough. I thought it was, but it ain't even close folks. I have to start kicking it into high gear and working harder to get it published. It's good. It needs to stop wasting away on my hard drive and needs to sent out into the world.
posted by Kelly @ 10/17/2008 09:33:00 PM
About Me
Name: Kelly Gibbons
Home: Dallas, Pennsylvania, United States
About Me:
See my complete profile
Not Quite Grown-up: The Random Ramblings of Kelly Gibbons the Dreamer, Writer and Artist
My Artwork
Follow Me
Recent Posts
More Stuff I Make
Archives
Powered by