Thursday, November 11, 2004
It's Friday again, and you know what that means: Illustration Friday over at Penelope's! This week's theme is Vintage.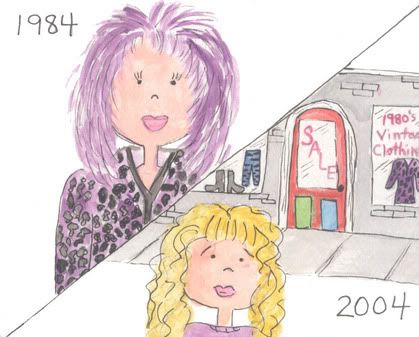 What does it mean when the clothes from your teen years are for sale in a Vintage store?

(If you say it means I'm old, I'll poke your eyes out.)

I also thought I would kill two birds with one stone, and use this cartoon to update my cartoon, A SunnyK Kind of Day.
posted by Kelly @ 11/11/2004 09:49:00 AM
About Me
Name: Kelly Gibbons
Home: Dallas, Pennsylvania, United States
About Me:
See my complete profile
Not Quite Grown-up: The Random Ramblings of Kelly Gibbons the Dreamer, Writer and Artist
My Artwork
Follow Me
Recent Posts
More Stuff I Make
Archives
Powered by