Saturday, May 07, 2005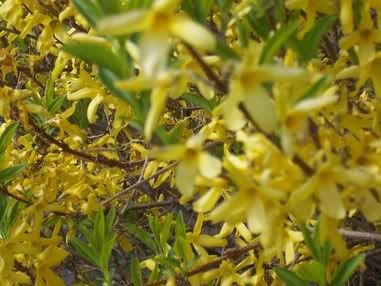 "Expect to have hope rekindled. Expect your prayers to be answered in wondrous ways. The dry seasons in life do not last. The spring rains will come again." Sarah Ban Breathnach

Just thought I'd pop in to let everyone know that I'm still on the planet. I've been very busy with work (Headstart and freelance web research stuff), kid stuff (volleyball and soccer) and a little surgery (I'm fine, and those nasty vericose veins are now gone).

My writing and art career seem to be at a resting point while take a breath and decide what direction I'll go next. I think I unconsciously decided to let the universe let things happen as there supposed to instead of pushing things, and going where I don't belong. At least that's the story I'm sticking with right now. I'm still not sure what I want to do, or where I want to go, so for now I'll remain a little quiet.

In the mean time, here's a few pictures of some places I've been. Enjoy!
posted by Kelly @ 5/07/2005 07:42:00 PM
About Me
Name: Kelly Gibbons
Home: Dallas, Pennsylvania, United States
About Me:
See my complete profile
Not Quite Grown-up: The Random Ramblings of Kelly Gibbons the Dreamer, Writer and Artist
My Artwork
Follow Me
Recent Posts
More Stuff I Make
Archives
Powered by