Thursday, November 25, 2004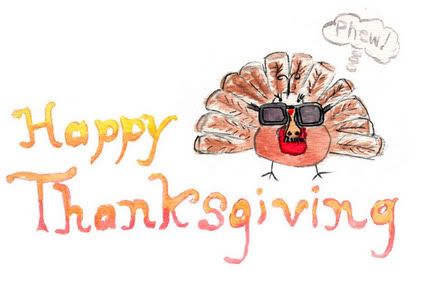 Happy Thanksgiving to everyone celebrating--Happy Day to the rest of you!

I am launching a holiday shopping guide tomorrow--check back for details. I created the site as a way to support creative people. I am only listing sites of creative people I know, and all items are in some way handmade. There are books, CD's, hand knitted items, pottery, photographs, art work, jewelry and more. I will also be posting "freebies" to the site. Some of the freebies include holiday gift tags, possibly cards, fun ideas for adults and kids, and ideas for cheap last minute gifts to make.

I have already selected the sites for the shopping guide, but if anyone would like to contribute to the "freebie" link I would be happy to post your idea. Send me an email.
posted by Kelly @ 11/25/2004 07:35:00 AM
About Me
Name: Kelly Gibbons
Home: Dallas, Pennsylvania, United States
About Me:
See my complete profile
Not Quite Grown-up: The Random Ramblings of Kelly Gibbons the Dreamer, Writer and Artist
My Artwork
Follow Me
Recent Posts
More Stuff I Make
Archives
Powered by