Friday, November 26, 2004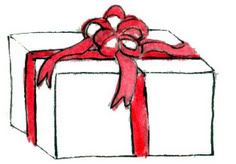 Maybe we should develop a Crayola bomb as our next secret weapon. A happiness weapon. A beauty bomb. And every time a crisis developed, we would launch one. It would explode high in the air - explode softly - and send thousands, millions, of little parachutes into the air. Floating down to earth - boxes of Crayolas. And we wouldn't go cheap, either - not little boxes of eight. Boxes of sixty-four, with the sharpener built right in. With silver and gold and copper, magenta and peach and lime, amber and umber and all the rest. And people would smile and get a little funny look on their faces and cover the world with their imagination.

Robert Fulghum

Somewhere, way back when, someone must have given all of the people on my shopping guide list a box of crayons. Some have traded in their crayons for other creative tools, but they have never forgotten how use their imagination, and their work is putting smiles on faces all over the world.

Back when Alex was still writing her chronicles documenting her creative life, she posted a great essay about supporting other creative people. Unfortunately, I can't share that post, because her chronicles are down at the moment. The post was about the importance of supporting other creative people as you live a creative lifestyle. That post has always stuck with me, and as I pursue my creative dreams, I always try to support others doing the same (or similar) thing. I'm slowly filling my house with my own creations and the creations of others, instead of running to Wal-mart when I need something for my wall.

In my attempt to support fellow artists, writers, and creative people, I have created my own Holiday Shopping Guide. The list is full of creative, unique gift ideas.

All items--written, photographed, painted, sculpted, crafted or knitted--were hand made, and came from the imagination of some amazing creative souls from around the world. If you are looking for a unique holiday gift, you're only a click away.

I have also added a "Freebie" page to the Holiday Guide. This will be updated throughout the holiday season. Freebies will include gift tags, fun things to do, ideas for inexpensive last minute gifts to make, and whatever other things I can come up with. I am accepting submissions for the freebie page, so if you have anything to offer, please contact me.

The link banner will be displayed on the top of this page throughout the holiday season. Please support these talented people!

Kelly Gibbons' 2004 Holiday Shopping Guide

And, since it is Friday, here's my contribution to Penelope's Illustration Friday:

The subject was cling.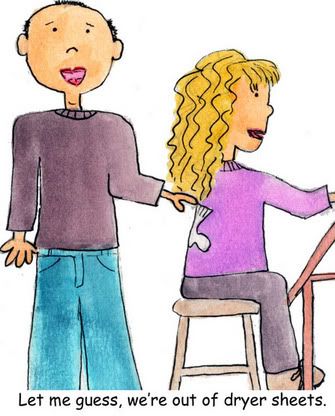 posted by Kelly @ 11/26/2004 10:42:00 PM
About Me
Name: Kelly Gibbons
Home: Dallas, Pennsylvania, United States
About Me:
See my complete profile
Not Quite Grown-up: The Random Ramblings of Kelly Gibbons the Dreamer, Writer and Artist
My Artwork
Follow Me
Recent Posts
More Stuff I Make
Archives
Powered by