Wednesday, November 30, 2005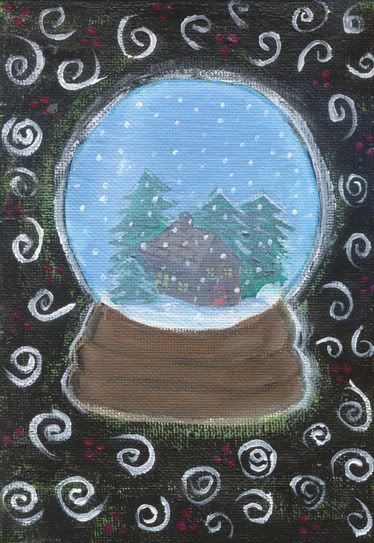 Small

, Illustration Friday. For sale at etsy.

I love when a painting just POPS in my head. I had thought about this topic for a few days, and nothing seemed quite right, then BAM, a snow globe popped in my head. I love the small scenes inside them--tiny, perfect, enchanting little worlds right at your finger tips.
posted by Kelly @ 11/30/2005 07:00:00 AM
About Me
Name: Kelly Gibbons
Home: Dallas, Pennsylvania, United States
About Me:
See my complete profile
Not Quite Grown-up: The Random Ramblings of Kelly Gibbons the Dreamer, Writer and Artist
My Artwork
Follow Me
Recent Posts
More Stuff I Make
Archives
Powered by