Friday, February 11, 2005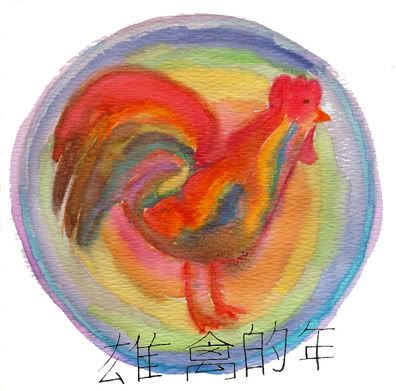 This was my first attempt at Chinese, and I sincerely hope I did it correctly. It is supposed to say "The Year of the Rooster," the topic for Illustration Friday. I haven't looked at any entries yet, but I am going to assume* that mine is quite similar.

*One should never make assumptions--you know what I mean! I was amazed at the variety when I looked! What was I thinking saying that. I know that every artist's view is unique, and I seriously can't even believe I thought that. Ah, please excuse the brain fart!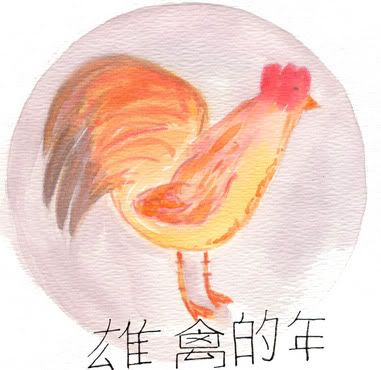 This was my first attempt--I wasn't satisfied. My original idea was to make it colorful and festive, but once I got started I stuck with the safe colors. I posted it, looked at it awhile, and decided to go with my original idea. I am much happier with the bolder livelier colors. It's much more fun, and suits my personality much better. I'm glad I decided to be daring and ditched the safe.
posted by Kelly @ 2/11/2005 06:59:00 PM
About Me
Name: Kelly Gibbons
Home: Dallas, Pennsylvania, United States
About Me:
See my complete profile
Not Quite Grown-up: The Random Ramblings of Kelly Gibbons the Dreamer, Writer and Artist
My Artwork
Follow Me
Recent Posts
More Stuff I Make
Archives
Powered by