Sunday, January 22, 2006
Road Trip to Binghamton, NY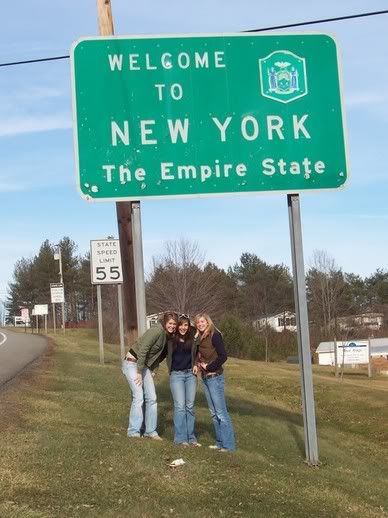 More at flickr.

The girls were bored, so I took them on a roadtrip to Binghamton, NY. It's about 62 miles from my house in PA, and I never have to get on a major highway. My kind of trip. I haven't been there in a long time, and was pleasantly surprised by the changes. There's been a downtown revitalization in the last few years, and it's loaded with art galleries, funky stores, and restaurants. However, we went on a Sunday, and many of them were closed. So it was a trip of next times. Next time we'll go in there. Next time we'll eat there. Next time we'll come on First Friday or a Saturday! It was still fun, and the girls got to say, "We went to NY yesterday."


posted by Kelly @ 1/22/2006 08:46:00 PM
Friday, January 13, 2006
Sea, Illustration Friday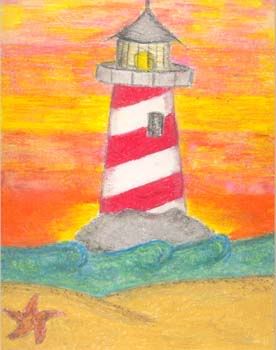 Jumping in really late on this topic: Sea, for Illustration Friday.

Ocean scenes are one of my favorite things to paint, I had a hard time choosing one from my collection.
posted by Kelly @ 1/13/2006 08:07:00 AM
Wednesday, January 11, 2006
Riding the New Year's Rollercoaster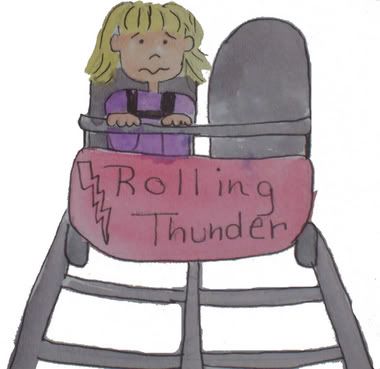 The good vibes from the beginning of the year have faded away, and I feel more stuck than I ever have before. I'm desperately trying to get that enthusiasm back. I like being there, not here. I hate that it is so easy to slide back to this place.


I began this post yesterday feeling sorry for myself and ready to quit (yet again). I quickly realized this is a pattern I follow. I also realized it doesn't work. Every new year I get caught up in the "it's a new year, a new beginning" thing, and I plan to rock the world with everything I want to accomplish. Then, the enthusiasm fades, I look around at what everyone else has accomplished and is doing, and I start to feel bad about what I haven't done, and start to become overwhelmed by what I need to do to get done what I want done. Then, I end up feeling sorry for myself, and I become stuck in a rut. This doesn't work.

The one nice thing to see, is that I have grown. I have gained some tools over the past few years to recognize what works and what doesn't, and then alter my course.

So, I am refocusing, and getting back to what works.

What was working for me was working on my novel. That was my main writing goal, and it will continue to be my main writing goal. I am off to a great start on the edits, and I must make myself continue on this path. Starting today, I am getting back to it, and I am going to work on it (hopefully daily) instead of talking about working on it daily. Working gets the work done, talking about it doesn't. Period.

This week I have seen the successes of some friends, and while I am thrilled beyond belief for them, I have to admit that I did become a bit jealous. I wanted what they got, and forgot that they have worked very hard to get what they have. I just wanted it without putting in the effort. Then I got a little crazy, and started to think maybe I should start doing what they are doing, so I could have some of that success. They are focusing on writing magazines, essays and columns for magazines, so I started to thing about doing that again.

My focus completely shifted from the novel, and I guess, I was going to put that on the back burner, again. I forgot that I have worked hard on it for the last couple of years, and that if I continue with it I will see results. I have seen results already, but I lost site of them because they have become too familiar.

Detour is over. I am back on track. Focused, and ready to get to work. Climbing one more hill on the tracks, anticipating the awesome ride when I get to the top! Weeeeeeee!

Check out a great new resource for writer's From Diapers to Deadlines (co-founded by my fabulous friend, Toni).
posted by Kelly @ 1/11/2006 07:33:00 PM
Thursday, January 05, 2006
Off to a good start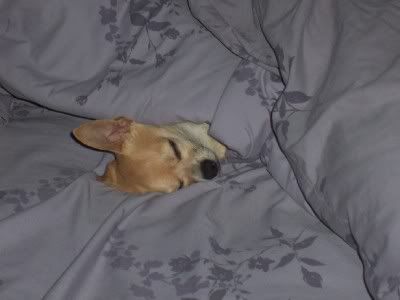 I'm off to a very good start this year...

I sold a painting online.
I finished my writing course.
My instructor's final comments on the first four chapters of my young adult novel were so positive, I am inspired and confident to move forward and finish. This is the year I send my book to an agent or publisher.
I might have a new client for my artwork--the sketches are in and I am hoping for the best. Send good thoughts, please.

I feel very confident this year. I can't quite describe it, but it's a good feeling. Things feel right in my life--like I'm doing just what I supposed to be doing. I know I have the right job for me right now, and that I am focusing on the right things. I've never had this confidence before. I like it. It feels great.

PS This is my dog, Lucky. He tucks himself in and falls asleep. This picture shows what I'm feeling: content and comfortable.
posted by Kelly @ 1/05/2006 07:05:00 PM
Sunday, January 01, 2006
Flavor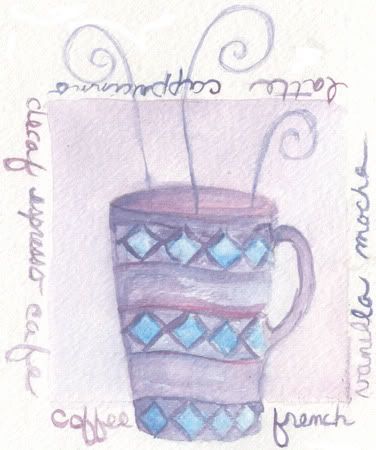 Flavor

, Illustration Friday.
For sale at etsy.


What's your flavor? I love French vanilla creamer in my coffee. How do you take yours?

What a different New Year's Eve. Nice. Very Nice. I painted. Ray (the husband) practiced his guitar (something he never does at home--he's a newbie). The girls (Kelci and Michelle) entertained friends. Brian (the son) went snowboarding for the first time. Since he broke his leg in a skiing accident in 7th grade I have been too afraid to let him go back on a mountain, but he's 19 and a foot taller than me. Can I really stop him?

We all spent the night doing things we love. What can be better than that?

Happy New Year! May we all spend the year doing things we love!

posted by Kelly @ 1/01/2006 10:32:00 AM
About Me
Name: Kelly Gibbons
Home: Dallas, Pennsylvania, United States
About Me:
See my complete profile
Not Quite Grown-up: The Random Ramblings of Kelly Gibbons the Dreamer, Writer and Artist
My Artwork
Follow Me
Recent Posts
More Stuff I Make
Archives
Powered by