Tuesday, February 28, 2006
Art Sale


I decided to do another round of online selling.

There are several new listings at Etsy.

Pass the word.

Thanks.
posted by Kelly @ 2/28/2006 10:03:00 AM
Sunday, February 26, 2006
Tea



Tea

, mixed media, Illustration Friday

I tried something different today--a collage of sorts. I drew and inked the teapot and cup, and then I filled in the color with tissue paper. I decided to do the tissue paper with rough edges and overlaps because I liked the way it looked. It was so much fun to do!

This is for sale at ETSY.
posted by Kelly @ 2/26/2006 05:13:00 PM
Wednesday, February 15, 2006
Simple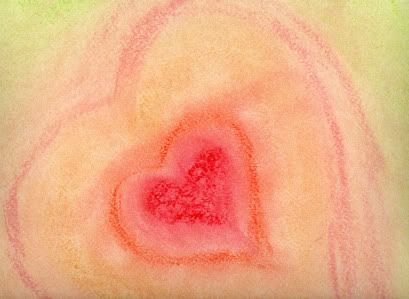 Simple

, Illustration Friday.

I really meant to post this yesterday to cover both Illo Friday, and Valentine's Day. But, well, yes...I forgot, I was too busy, whatever. It's never too late to say, "I love you!" A simple heart can mean so much.
posted by Kelly @ 2/15/2006 09:04:00 AM
Wednesday, February 08, 2006
Chair, Illustration Friday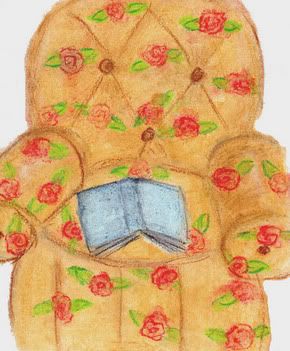 Chair

, Illustration Friday

A good book, and a comfy chair, ah, life is good. I have to make more time for this. I find myself saying, "I'm so busy," far to often. I have to remember to stop more often , and make time for the enjoyable things. I'm getting better at it, but it has been far to long since I snuggled up in a chair and read a book from cover to cover. This reminds me that I must do it. Soon.
posted by Kelly @ 2/08/2006 06:45:00 PM
Sunday, February 05, 2006
Philadelphia, PA
Our latest road trip took us to Philadelphia, PA to celebrate the girl's 16th birthday.




Live a Painted Life.


See more here.

We stayed right in the heart of the city at Loew's Philadelphia on Market Street. The hotel's convenient location was within walking distance to most of the main attractions. Love Park was two blocks away, and the historic sites (Independence Hall and the Liberty Bell) were about 10 blocks away. Of course, the teens in our group had no desire to do history, so luckily the Gallery at Market East (another big Mall) was super close (5 blocks), too. If I never had to shop on another vacation, I would be a happy person. Shopping does nothing for me!

Fortunately, we were also close to South Street, a funky artist haven lined with unique shops, art galleries, and eateries. It's the home of Philadelphia's Magic Gardens, the art studio and mosaic garden created by mosaic and mural artist, Isaiah Zagar.

This is my kind of place. Every inch is covered with art: The outside of the building, the inside of the building, the floors, the walls, the ceilings, the grounds. It's one huge mosaic sculpture. I could have stayed there forever. I felt like I was

HOME

. The gardens and studio have been open to the public for the last few years as a way to raise funds to purchase the land the mosaic garden is built on. The land was an abandoned, unclaimed, trash-strewn lot when Isaiah started the project, but eventually the owners came forward and planned to sell the lot. This meant the gardens would have to be destroyed. An anonymous donor came forward to save the gardens, but there is still a large balance owed on the mortgage, so the gardens and studio remain open in an attempt to raise the funds. When you get to Philadelphia, the gardens are a must see.

South Street is loaded with restaurants, and we had a hard time choosing. We settled on Jon's Bar and Grille (the birthplace of Stooge Larry Fine). We chose right. The food was reasonably priced, there was lots of it, and even though the place was packed it came out fast. It doesn't get much better than that.

The only downfall of the trip was the weather. A cold rain fell most of the day. This prevented us from exploring more. But, I have to say, it was another fabulous road trip, and I can't wait until the next one.
posted by Kelly @ 2/05/2006 01:50:00 PM
About Me
Name: Kelly Gibbons
Home: Dallas, Pennsylvania, United States
About Me:
See my complete profile
Not Quite Grown-up: The Random Ramblings of Kelly Gibbons the Dreamer, Writer and Artist
My Artwork
Follow Me
Recent Posts
More Stuff I Make
Archives
Powered by