Friday, May 27, 2005
The envious only hate the excellence they cannot reach.
- unknown
Envy (and denial): I'm not jealous! Jealousy is such a waste of time. This is just a new blush color I'm trying. Do you like it?

This was from the archives of A SunnyK Kind of Day. I haven't posted for Illustration Friday in so long, but when the new topic came in I immediately thought of this cartoon.

I try not to be jealous--because it really is a waste of time--but sometimes when it seems like everybody else is doing, getting and going to the places I want--well, I can't help myself! It never lasts long, though, because I realize that it is me who is stopping me from getting the things I want, not the people I am jealous of.

Work (preschool) ends next week, so I plan to post illos for Illustration Friday more often. I miss it!
posted by Kelly @ 5/27/2005 12:17:00 PM
Saturday, May 14, 2005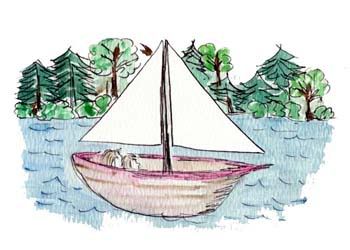 Never compromise a dream. Do what you must. The fears, beasts, and mountains before you are part of the plan. Stepping stones to a promised land. To a time and place that is so much closer than even you expect. So don't let your eyes deceive you, for even as you read these words, your ship swiftly approaches~Mike Dooley

I sit here with the first draft of a novel-- a novel that I wrote--but I am too afraid to do anything with it.

I am afraid to do the editing, because I am afraid I don't have the skill to do it correctly.

I am afraid to re-read it, because I am afraid it is awful.

I am afraid to finish it, because I am afraid it might be good. What if I'm never be able to write another one. I am afraid of being a "one hit wonder."

I am afraid to finish it, because I don't know what to do with it when I'm done.

I'm afraid to let anyone read it, because they might not like it.

But, I am more afraid of doing nothing and letting this opportunity pass me by. I am more afraid that if I don't move past the fear now, I never will. I am more afraid of not letting my dream come true.

I am letting go. I am moving forward. I am clinging to my dream, and to faith, and I am going to jump. I am getting on my ship and sailing.
posted by Kelly @ 5/14/2005 06:40:00 AM
Monday, May 09, 2005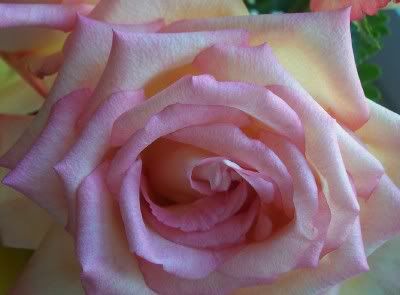 To laugh often and much; to win the respect of intelligent people and the affection of children; to earn the appreciation of honest critics and to endure the betrayal of false friends; to appreciate beauty; to find the best in others; to leave the world a bit better whether by a healthy child, a garden patch or a redeemed social condition; to know even one life has breathed easier because you have lived. This is to have succeeded. Ralph Waldo Emerson

I am successful, and I have great kids, too! Love is wonderful.
posted by Kelly @ 5/09/2005 02:34:00 PM
Saturday, May 07, 2005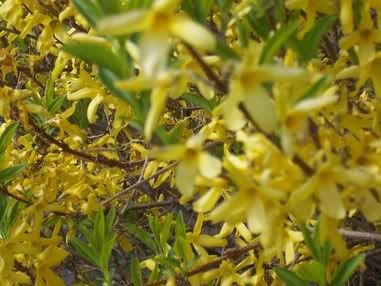 "Expect to have hope rekindled. Expect your prayers to be answered in wondrous ways. The dry seasons in life do not last. The spring rains will come again." Sarah Ban Breathnach

Just thought I'd pop in to let everyone know that I'm still on the planet. I've been very busy with work (Headstart and freelance web research stuff), kid stuff (volleyball and soccer) and a little surgery (I'm fine, and those nasty vericose veins are now gone).

My writing and art career seem to be at a resting point while take a breath and decide what direction I'll go next. I think I unconsciously decided to let the universe let things happen as there supposed to instead of pushing things, and going where I don't belong. At least that's the story I'm sticking with right now. I'm still not sure what I want to do, or where I want to go, so for now I'll remain a little quiet.

In the mean time, here's a few pictures of some places I've been. Enjoy!
posted by Kelly @ 5/07/2005 07:42:00 PM
About Me
Name: Kelly Gibbons
Home: Dallas, Pennsylvania, United States
About Me:
See my complete profile
Not Quite Grown-up: The Random Ramblings of Kelly Gibbons the Dreamer, Writer and Artist
My Artwork
Follow Me
Recent Posts
More Stuff I Make
Archives
Powered by